Your Emergency Medical Kit: The Importance of Design and Contents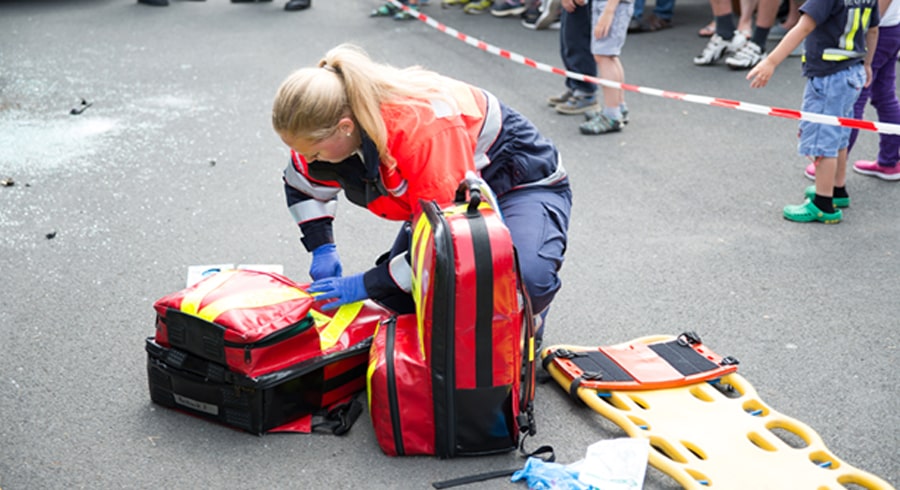 Every emergency medical professional has one: a well-stocked, well-organized medical kit bag. Second only to the skill and training of each first responder, the contents of a medical bag can facilitate the ease with which that training gets implemented in the chaos of the field.
Medical Bags
The contents of your bag should be your chief concern, and you probably already have checklists for what to carry. However, an emergency medical kit bag itself can be just as important as the contents, with many different options and preferences to consider.
• Material Ease of cleaning and durability are the two most important aspects when considering bag design. You'll want a material that's thick and sturdy enough to hold its shape, that can be disinfected after exposure to various elements, and waterproof against all kinds of conditions. Depending on your use, you may also find reflective tape important for the safety of you and your patients.
• Organization: The key to any quick response in the field is ease of access. You want your bag to be organized in such a way that you don't have to think twice about what you need, whether you can get to it easily, and if you have enough supply. On the other hand, you need to avoid adding so many compartments that they become a hinderance to your ease of access. For example, this Meret MULE™? bag has a very clear organization system.
• Portability: No matter the material or level of organization, your first thought when it comes to your medical bag is probably size and portability. According to one study from the United States, it's for a good reason. Considering that 43% of occupational injuries were due to back strain - why add to that injury risk with your medical bag? It all comes down to style and preference, but you'll need to consider:
Do you want to carry a heavy duffle bag and always have what you might need?
A backpack or shoulder bag with only high-use items?
A hands-free waist bag with only a few triage supplies?
Or maybe you need something interchangeable, like Meret's Omni™ Pro X system, which acts as a base upon which more accessories and modules can be added as needed (and they're also available in up to four colors!).
Inevitably, if you're an emergency medical professional, you've been in the field and said to yourself, "I wish I had XYZ" or "I wish this was easier to get to/use." If your medical bag doesn't make it easier for you to facilitate care, maybe it's time for an upgrade.
To see some of our favorite options, visit here.